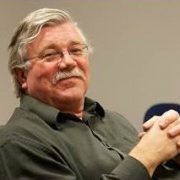 Robert C. Moen, MD, PhD
President & Chief Executive Officer | Board Member
Dr. Moen has served as Copernicus' President and CEO since 1998, bringing his scientific, manufacturing, clinical, and regulatory expertise to drive the company's nanoparticle gene therapy technologies forward.
He has been involved in over three dozen cellular and gene therapy clinical trials (mostly involving viral-based systems) as VP of Clinical and Regulatory Affairs of the Gene Therapy Unit at Baxter Healthcare; as VP of Clinical Development at Geneic Sciences; and as a co-founder and Director of Clinical and Regulatory Affairs (including QA) at Genetic Therapy, Inc. where he also served as Director of Cell Engineering, and also was in charge of the initial manufacturing and QC efforts. Genetic Therapy, Inc. was acquired by Sandoz (now Novartis) in 1995 for over $300MM. He also served at the National Institutes of Health (NIH) where he assisted in the development of the gene therapy program.
Prior to his service at the NIH, Dr. Moen was on the faculty of the University of Wisconsin. He is Board Certified in Pediatrics (Stanford University) and Allergy, Immunology (University of Wisconsin). He received his M.D. and Ph.D. in Biochemistry from the University of Washington – Seattle, and his B.A. in Biochemistry from Harvard.
Copernicus Therapeutics, Inc.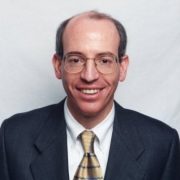 Mark J. Cooper, MD
Senior Vice President, Science and Medical Affairs
As one of Copernicus' academic founders and the current Senior VP of Science and Medical Affairs, Dr. Cooper is actively involved in the clinical development of our nanoparticle gene therapy technologies. As co-inventor of the technology, he utilizes his scientific expertise in evaluating compacted DNA nanoparticles in multiple preclinical models, designing and executing IND-track studies leading to clinical trials, and filing various regulatory submissions in support of these translational technologies.
Dr. Cooper leads research and development efforts, is responsible for intellectual property oversight, and has been successful in bringing in over $13M in non-dilutional grant support to the company. He joined Copernicus from CWRU School of Medicine where he was an Associate Professor of Medicine, Division of Hematology and Oncology. He is Board Certified in Medical Oncology (National Cancer Institute, NIH) and Internal Medicine (Johns Hopkins Hospital). He received his M.D. degree from Johns Hopkins University School of Medicine and an AB degree in chemistry and biochemistry from Cornell University. Dr. Cooper has authored 56 publications and is the inventor on seven issued U.S. patents and one patent is pending. Dr. Cooper has over 15 years of direct experience in the field of non-viral gene therapy and has successfully managed R&D as well as clinical development programs.
Copernicus Therapeutics, Inc.